Midnight is Comin' ¥ØU$UK€ ¥UK1MAT$U w/ friends(Compilation)
Albino Sound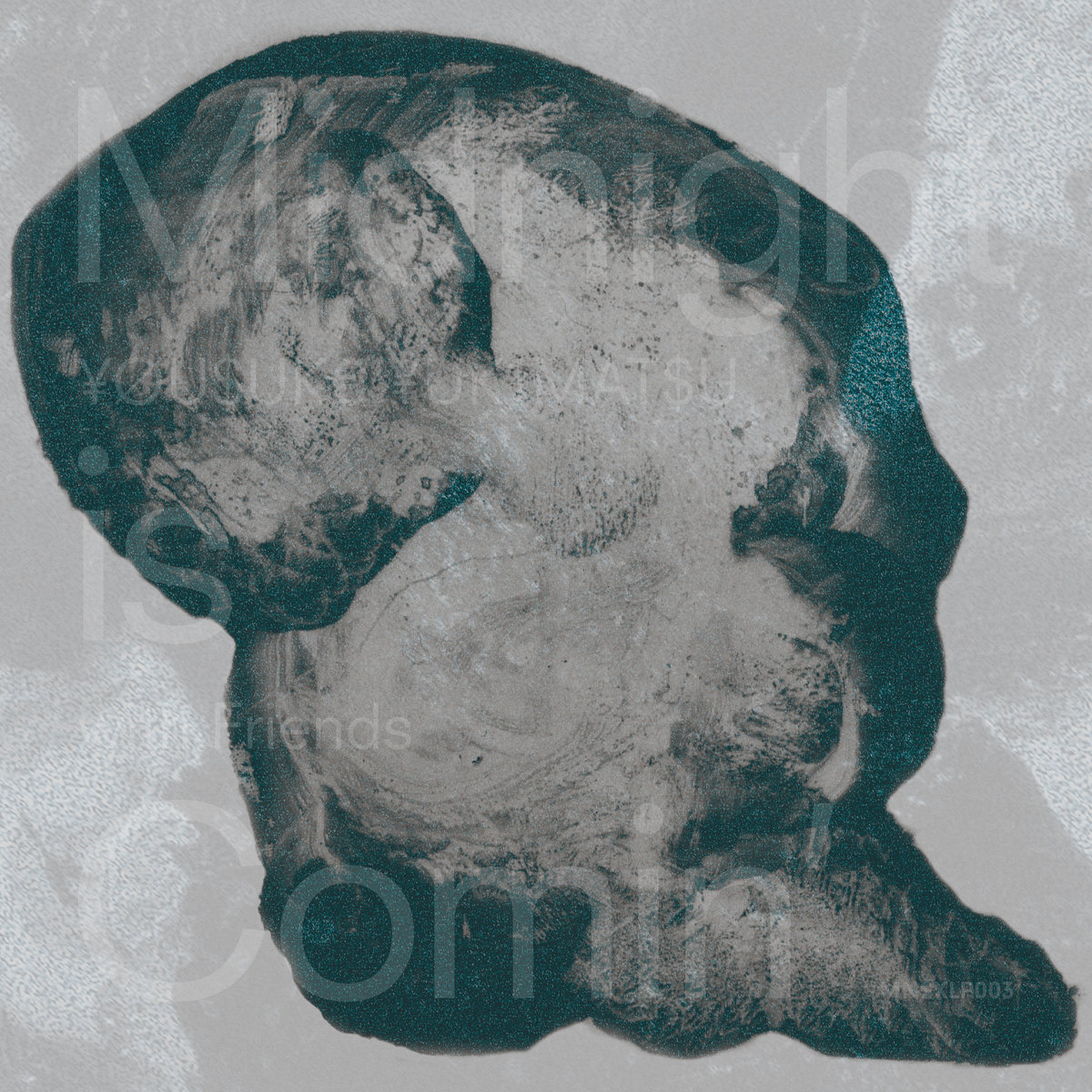 Versatility does not even come close to describing how the humble Japanese ¥ØU$UK€ ¥UK1MAT$U is considered to be one of the best DJs in the world by many of his peers. From his debut at DJ Nobu's FUTURE TERROR event to performing 3 years consecutively at Berlin Atonal Festival, Yukimatsu's sets have to be heard for you to understand.
In this special mix album, Yukimatsu gathers round his producer friends to build vessels of the story structure. Threading the pages together, interweaved by friendship and sine waves, he has crafted a masterful presentation from their individual messages. Pulling and stretching all sonic shapes and shades while exploring the farthest reaches of sound, the result is a frequency soup of twelve outstanding tracks that when sequenced together, become part of a greater, grander story: Midnight is Comin'.
From the sound art experimentations of orhythmo – Nagel and wide yawning strings in Ryo Murakami – Reminiscence to the rhythmic slo-mo haze of Sapphire Slows – Hinotori and the exponentially pulsing colours from DJ Nobu – Yakou Gai. The DMT-like spacious virtual meditation hall of KEIHIN – Exhale follows the uneasy footsteps of YPY – MS to the intermissioning chapter of City – 9K. Fall into the wormhole of COMPUMA –Flowmotion (IN DUB) and be transported to the reverb-drenched, intimate experience of Coni – Ängelsbäcksstrand, the primal invocations of Gabber Modus Operandi – Kisah (which also means story in Bahasa Indonesian) to the transcendent notes of SPINNUTS – Zweimal schlafen atmosphäre. The soaring universe of Albino Sound – Celestial Sphere wraps up the album with crystalline notes.
"Versatile is not even close to describing his music selection and mixing skills as he plays anything without prejudice and is purely music loving. He is extremely humble, can mix anything and make it sound interesting." – nolens.volens (Bangkok, Thailand)